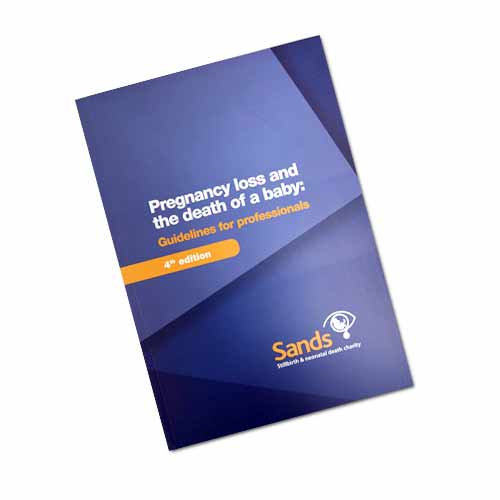 Guidelines for Professionals - 4th Edition
Since the Sands Guidelines were first published in 1991, they have become widely recognised as an essential benchmark for good practice when caring for parents who have a childbearing loss.
This 4th edition of the Guidelines is based on research findings and on widespread discussions with health professionals, parents and voluntary organisations. It covers losses at any stage during pregnancy, including early and late miscarriage and termination for fetal anomaly, as well as stillbirth and care for very ill babies and those who are likely to die shortly after birth. As well as describing what constitutes good care, the Guidelines offer practical guidance on how to meet parents' needs.
Electronic copies of the Guidelines are also available to purchase.
£19.99